In-Line magnetic drive pumps  NDM-NCP
Born of a will : optimize the operation of your installations at all levels.
---
Our NDM-NCP In-Line pumps operate safely to convey all your fluids, even the most dangerous ones.
Designed specifically for complex industrial, chemical and petrochemical applications, they are fully sealed, with reduced dimensions, and have an excellent resistance to corrosion.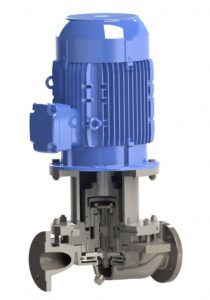 Plug & Play
---
Our In-Line NDM-NCP pumps have been designed to be fully interchangeable with our In-Line SMN-G and SMN-R canned motor pumps.
As they have the same hydraulics, NDM-NCP pumps can be installed instead of a SMN-G or SMN-R pump, without any modification of your installations and circuits.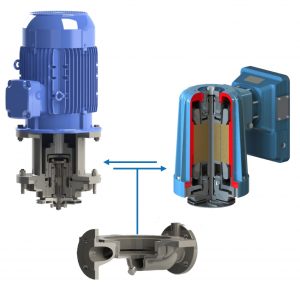 Modular design
---
With a fully modular design, the NDM-NCP pumps perfectly fit your requirements, and allow you to buy only what you really need.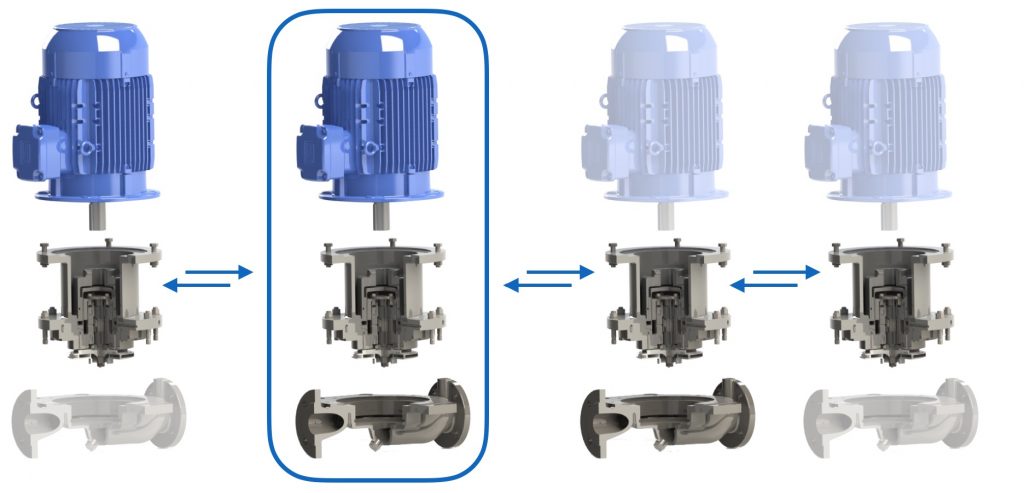 In-Line magnetic drive and canned motor pumps : Main differences
---
Magnetic drive pumps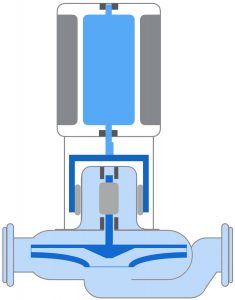 Standard motor
Power transmission by magnetic coupling

Simplified on-site maintenance
Separated Hydraulic and Motor
Totally sealed
Simple design
Canned motor pumps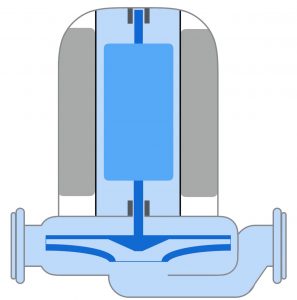 Specific motor
Impeller directly connected to the motor shaft

Rare maintenance at Rütschi
One motor-pump part
Compact design
Double sealing barrier
Very long life
Technical characteristics – NDM-NCP
---
Sizes in stock : 4-160, 4-200, 5-160, 5-200
Efficient and performant hydraulic
ATEX CE Ex II 2 G – Zone 1 and 2
Standard construction in INOX 1.4409 / 316L
2/4-poles motors, axis high until 200 mm
Temperatures : -20°C à 200°C
CONTACT
Contact us to learn more about our NDM-NCP